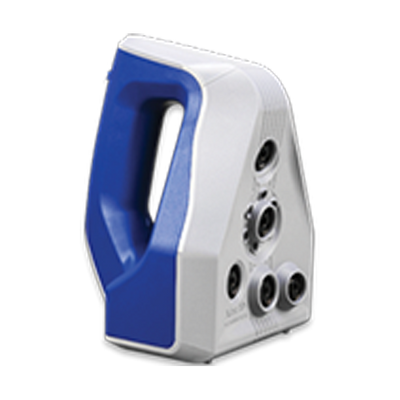 3D Scanning for Museums and Historical Preservation
Enhance your conservation education, and marketing efforts
TECHNOLOGY IS CHANGING. SO SHOULD YOUR MUSEUM.
Whether you work in curatorial, marketing, education, or conservation, you know that the way people interact with museums is changing. Are you ahead of the curve? At Reality 3D, we provide 3D scanning services and the best 3D scanning products so you can create educationally robust AR/VR solutions for exhibits, collect data on important artifacts, create stunning online databases, and make your museum a more enriching and exciting place. Call us to speak with a 3D scanning expert today.
Why Museums Need 3D Scanning

It engages visitors
Whether you're adding 3D scanning to an AR exhibit or building out an online collection of artifacts, there's something engaging and exciting about seeing stunningly detailed and accurate 3D models of things in your museum. People visiting your exhibit can feel immersed in it because of unique user interaction with the technology. 3D scanning also gives your visitors access to artifacts in your possession that aren't on display.

It's a great tool for conservation professionals.
3D scanners can provide your conservation team with huge sets of data that can help them understand more about objects throughout your collections. Also, 3D renderings will keep a visual record of how things look over time. If anything becomes damaged, you'll be able to look back at previous records to restore the object to its previous condition.

It helps preserve important cultural heritage
Creating highly accurate and detailed renderings of artifacts immortalizes said artifacts. Even when they deteriorate over time, you'll still be able to show off your renderings, which seem much more real then photographs ever could. The whole point of museums is to preserve the cultural heritage of times past-- this is an easy and effective way to make it happen.
WANT A 3D SCANNER? WANT SOMEONE TO SCAN FOR YOU? WE CAN DO BOTH.
For some museums, having a 3D scanner around at all times is the perfect solution. For that, Reality 3D is your source for the best Artec 3D scanners and 3D scanning software on the market. However, if you'd rather someone do the work for you, we're happy to help with that as well. Our experts have scanned just about everything you can scan — we are equipped with an arsenal of top-tier 3D scanners, software systems, and powerful computers so we can give you the best possible renderings for a variety of museum purposes. Give us a call or use the form on the page to get in touch — we'd love to talk to you and find the perfect 3D scanning solution for your needs.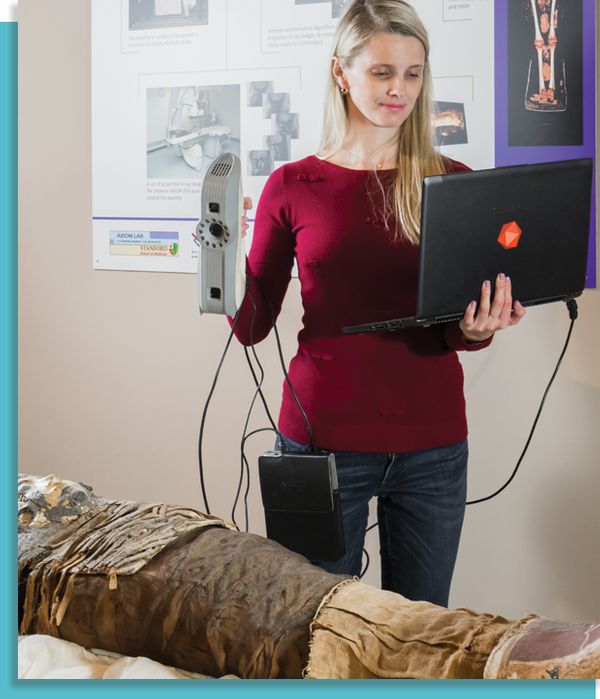 Applications For 3D Scanning in Museums
Historical Preservation
Using metrology and 3D scanners, experts can collect important and accurate data on artifacts and historical structures to streamline the restoration process. 3D scanners can be used to capture data on tiny artifacts or the interior/exterior of a large building — the possibilities are truly limitless. Once you choose the right 3D scanner for the job, you'll be able to tackle virtually any preservation project, no matter the scale.
AR Environments
Augmented reality (AR) is the newest innovation in the museum world. It adds a new layer to the museum experience — quite literally! AR allows you to overlay digital elements over the real world — so when people point their smartphone camera at an artifact, they get flooded with added visuals and supplementary information that adds context and creates a richer museum experience.
At Reality 3D, we're experts at implementing 3D renderings into industry-leading AR/VR platforms — we're happy to help you build a museum AR/VR platform you're proud of.
Online Outreach
Photos can only get you so close to an artifact. If you're looking to engage your museum audience even when they're outside of the museum, 3D scanning is a great place to start. By 3D scanning artifacts, you give your audience a hyper-accurate, surprisingly life-like, all-angles view — they can move and manipulate the artifact as they see fit.
It's an amazing way to create a digital collection that's engaging and interactive for audiences of all demographics — and it'll make people more excited than ever to check out your museum in person.
Choose The 3D Scanning Experts
Here at Reality 3D, we love working with museums because, well, we love museums. That's why we've created custom 3D scanning solutions that fit the needs of museum marketers, conservationists, curators, and educators. We're a 3D scanning company in Denver, but we work with museum clients across the country to provide them with the best 3D solutions possible. Call us to speak with a 3D scanning expert today.