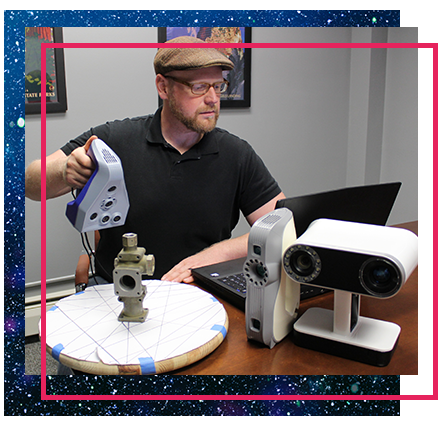 Ask Stuart
Questions? Want to find out more on how we can help on your project?
Talk with our expert on all things 3D, Stuart!
Meet Stuart. He is the co-founder and CTO at Reality 3D. More importantly, he has some of the highest 3D scanning credentials in the United States, straight from Artec. With more than five years of experience, Stuart is the head of our 3D support team. He has passion, enthusiasm, and an unbeatable knowledge for all things 3D.
Here at Reality 3D, our whole team is happy to help with any project. Whether you need a quote on a service, or just have a question to improve your own process, Stuart is the best person around to help you out!
To us, there us no such thing as a question that's too simple or complicated. Let our team know how we can help!