Get $5,000 off the Artec Leo When You Trade in ANY 3D Scanner
Are you searching for a cutting-edge 3D scanner that combines innovation and sustainability? Reality 3D has the solution you need. With this limited-time offer from Artec, you can trade in any 3D scanner you currently own, whether it's entry-level or high-end, and receive a generous $5,000 discount on the revolutionary Artec Leo. Powered by AI technology, the Leo takes scanning to a whole new level.
Don't miss out on this incredible opportunity to get a very special discount on your Artec Leo! Contact Denver's 3D scanner experts at Reality 3D today for more details.
How the Trade-In Process Works
Whether you own an Artec 3D device or an outdated scanner from another brand, Reality 3D is here to help you upgrade to the latest and greatest 3D scanning technology with our seamless trade-in process. To begin, simply contact our team and provide proof of purchase with documentation matching the product information (serial number, model name, etc.) of the scanner you're interested in trading in. We'll ensure you get a shipping label, and that's it. No matter what make or model you're trading in, as long as it's a 3D scanner and you can prove you're the owner, you can trust Reality 3D and Artec to help repurpose it so you can upgrade.
Take a Sustainable Approach to 3D Scanning
When it comes to outdated or unwanted 3D scanners, why dispose of them when you can make a positive impact? Together, Reality 3D and Artec are committed to building a more sustainable future by embracing the principles of reduce, reuse, and recycle. Rather than letting your scanner collect dust or end up in a landfill, consider sending it to us. We'll ensure your device is handled responsibly and given a new purpose. Let's make a difference and pave the way for advanced technologies with sustainability!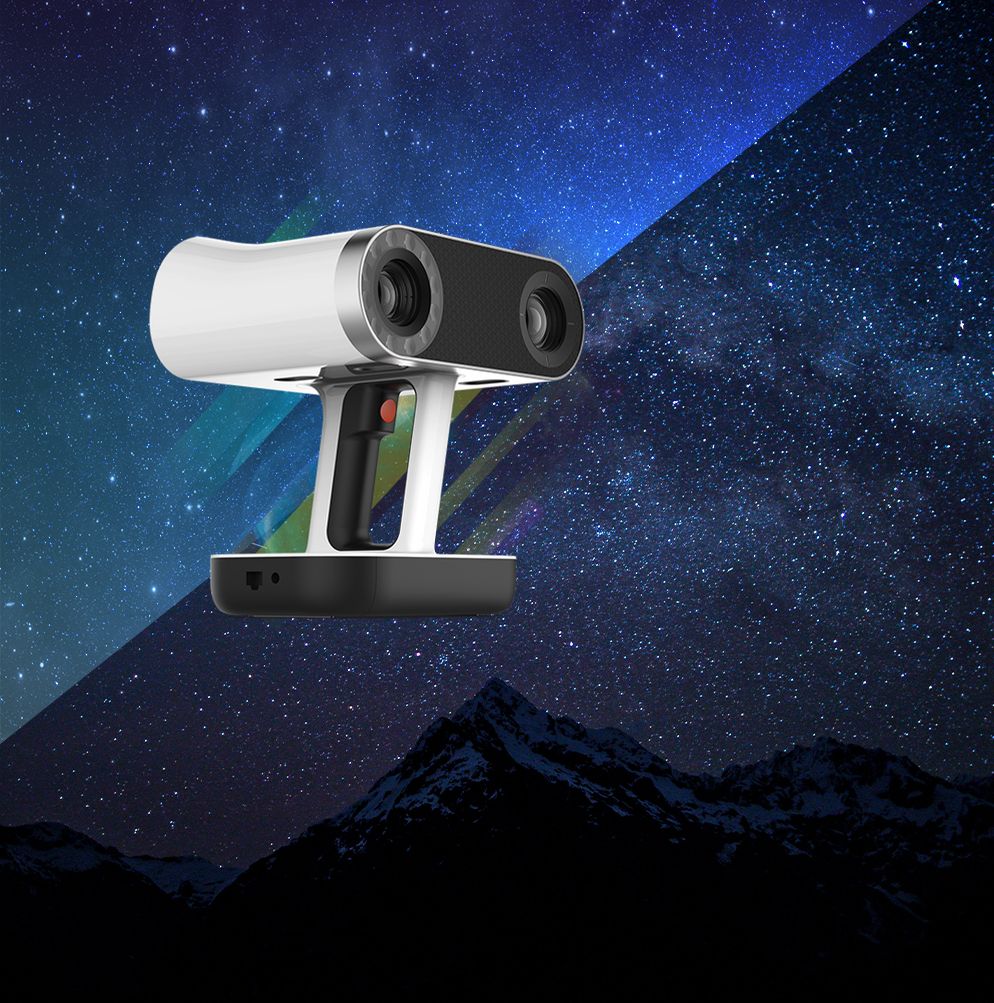 Why Choose the Artec Leo?
Known for their exceptional accuracy, resolution, ease of use, and color capture, Artec 3D scanners have become an industry standard. With the Leo, Artec takes 3D scanning to new heights. Check out why you should choose the Artec Leo:
Greater Mobility: The Leo offers enhanced mobility and convenience with its wireless system and rechargeable swappable batteries.

Advanced Tracking Capabilities: Equipped with built-in position trackers and Artec's industry-best hybrid tracking, the Leo enables faster scanning at an impressive 24fps 3D reconstruction rate for utmost precision.

Onboard Processing and Touch Screen: The Leo brings an industry-first onboard processing feature, simplifying imports and speeding up workflows. With its built-in touch screen, you can view and manipulate data in real-time.

Powerful Technology: The Leo is packed with powerful technology, including an AI supercomputer and quad-core ARM® Cortex®-A57 MPCore CPU and NVIDIA Maxwell™ 1 TFLOPS GPU with 256 NVIDIA® CUDA® Cores. Its accelerometer, compass, and gyro provide precise movement and positioning during scanning.

Versatile Scanning Capabilities: From large objects like boats to small items like coins, the Leo captures with exceptional color, texture, and size accuracy.
What Sets Artec 3D Scanners Apart
Artec stands out from the competition for many reasons. Their scanners offer exceptional accuracy, resolution, and color capture, making them an industry standard. Additionally, Artec prioritizes ease of use, with features like wireless systems and onboard processing for smoother workflows. Their scanners are also known for their versatility, with the ability to capture a wide range of objects, from large-scale items to small, organic subjects.
Get Started With Our Denver 3D Scanner Experts
Upgrade to the Artec Leo today and experience the power of next-generation 3D scanning technology! Take advantage of our exclusive trade-in promotion to receive $5,000 off your purchase. Contact the Denver 3D scanner experts at Reality 3D today to get started!