THE ONLY LONG-RANGE LASER 3D SCANNER YOU'LL EVER NEED
The Artec Ray is a long-range laser-based 3D scanner that helps you capture stunning, accurate and actionable 3D data sets on the largest objects. The Ray boasts 110m laser scanning distance, submillimeter accuracy, and a squeaky-clean 3D capture for minimal post-processing to give you an easy, yet robust scanning experience. Get yours at Reality 3D, Denver's top choice for 3D scanners and 3D scanning services.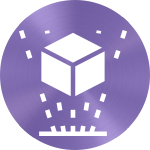 Large Scale
Scan large objects up to 110 meters, about 350 feet, away with the confidence that you are capturing the important details and the objects true shape, color and texture with the Ray's sub-millimeter accuracy, color capture and best in class angular accuracy. Portable and easy to use allows experienced pros and new scanners alike to use the Ray to gather data on cars, boats, bridges, buildings, industrial machine and more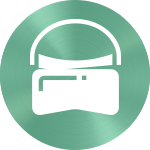 Wide Variety of Applications
The Artec Ray can be used for a wide variety of applications, including manufacturing, reverse engineering, healthcare, science, education, industrial design, product design, and more. If you need data and renderings on any sort of object, this is the scanner for you.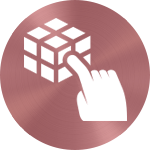 Portable & Fast Data Capture
A powerful and stable built-in battery gives you flexibility outside or inside for up to four hours, allowing you to take your time to get the scans you need for the job. Speedy and clean data capture allows you to get the data you need with minimal post-processing and tweaking.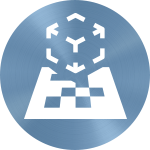 Lightweight & User Friendly
Portable, light and compact for an ultra-accurate powerful tripod-based scanner the Artec Ray is easy to transport, set up and get to work scanning. Mount your Ray on the appropriate tripod and you will be able to move and use it without any interruption, regardless of the size of the object you are trying to scan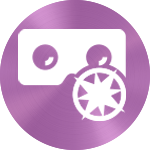 Compatible with Powerful Software Programs
3D Scan and process you data in the easy-to-use industry leading Studio 13, make use of its powerful and comprehensive tool set and then seamlessly export directly to powerful CAD software like Geomagic Design X to begin using your data to its full potential. The design possibilities are limitless when you combine a powerful large scale Scanner like the Artec Ray with state-of-the-art 3D scanning and CAD Software
Choose the 3D Scanner Experts
It doesn't get better than this. With the Artec Ray, you can tackle 3D scanning for the largest and most complex objects. Get down-to-the-millimeter accuracy, stunning texture and color reproduction, and data that can help you understand and improve any structure in your environment.
But how do you make it happen? How do you get beautiful and useful 3D renderings? It all starts with Reality 3D. We help you find the perfect 3D scanner for your needs, pair it with industry-leading 3D software, and give you the educational tools and knowhow to get the most out of your 3D scanning system. Call us directly to get started.